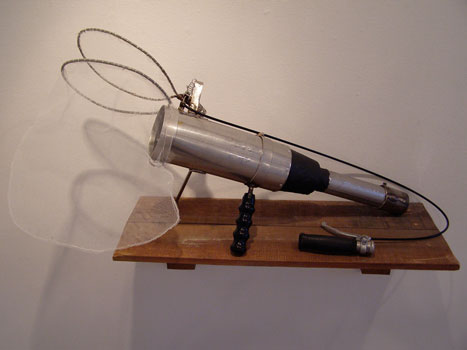 move mouse over picture to open and close net, or click on image to enlarge
Underwater Spy-Glass
With Closable Dip-Net

A dip-net is attached to this underwater spy-glass. When the lever on a short separate handle bar is pressed down, the net closes. Anything thus caught in the net can be observed with ease.
Click here to see spy-glasses of the past.